This weekend we had a chance to lay our evaluating eyes on a couple of the best young hoopers the city has to offer. THA put on an event that crossed districts, and public and private schools with college coaches in attendance. We took some forecasts on how the seasons will shape up and made a few notes on some Standout PlayHERs we saw on Saturday.
Fulshear
Forecast: Expect the Chargers to make another deep playoff run, with a host of hoopers full of GRIT and a group with range. Led by the return of Senior PG Ese Ogbevire, the chargers should find victory through much of their targeted competition. Hightower and Foster remain to be formidable match-ups, a set of games PR will definitely be in attendance for this winter.
Standout PLAYHERS:
'24 Kimora Lopez W/F: finesse game, polished footwork, shoots comfortably mid/long range, size makes for a difficult match-up.
'25 Ruke Ogbevire G PLAYHER* – Dominant ball handler, elite defensive pressure, drives to the pain and chops through zones, and lazy defense, a slashing facilitator with a targeted eye for her teammates.
Noteworthy: '25 Kinzie Searcy, '25 Chloe Howe, '25 Sophia Semmler
Langham Creek
Forecast: The Lobos play with unmatched perseverance and in their district, it is nothing short of the standard. 2023 Aniyah Sanford will be aided this season by a crew of go-getter guards '23 Eryn Lloyd, '23 Kandace Williams, and '24 Heather Baymon. Look for the Lobos to upset some true contenders this season with full-court defensive and offensive pressure, varying schemes, and some surprise underclass talent.
Standout PLAYHERS:
'23 Eryn Lloyd PG/SG: Sliced the defensive pressure with elite composure and precision, looking forward to a premier senior campaign.
'24 Heather Baymon PG/SG: smooth ball handler, high-IQ facilitator, defensively dominant.
'24 Jade Prevost W/F: Strong footwork, great motor, read the defense very well and finished over much larger defenders, very impressive performance.
Noteworthy: '23 Aniyah Sanford, '23 Kandace Williams, '26 Brooke Prevost
Bellaire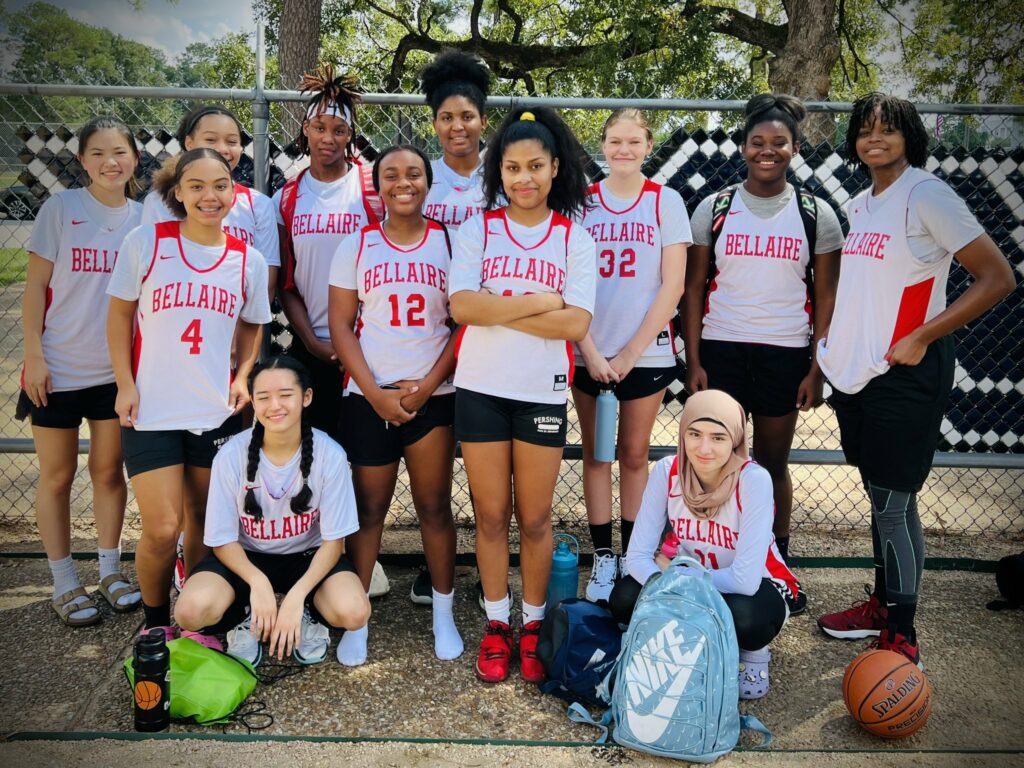 Forecast: Bellaire Cardinals were missing a few key returners to volleyball this weekend but still competed at a high level, with Senior Erin Love leading the way. With a full arsenal at their disposal we anticipate Bellaire Cardinals will finish at the top of District 18 again and with some impactful underclassmen like '25 Sarah Gregory, '25 Jasmine Timmons, and '26 Tyniah Smith, the cardinals and new Head Coach Maxey could have a well-oiled monster of a machine by playoff time.
Standout PLAYHERS:
'23 Erin Love F/C: Athletic forward. Strong enough to guard bigger posts and quick enough to jump in front for steals. Will grab rebounds and push the pace. Very heady, team leader.
'25 Jasmine Timmons C: Very hard to stop once she gets the ball on the block. Classic back-to-basket post player with an assortment of moves in her toolbox to score.
'26 Indiana Pak G: strong guard play. Will step in and knock down open shots on the wing as bigs are drawing attention inside.
Noteworthy: '25 Tyniah Smith
CyLakes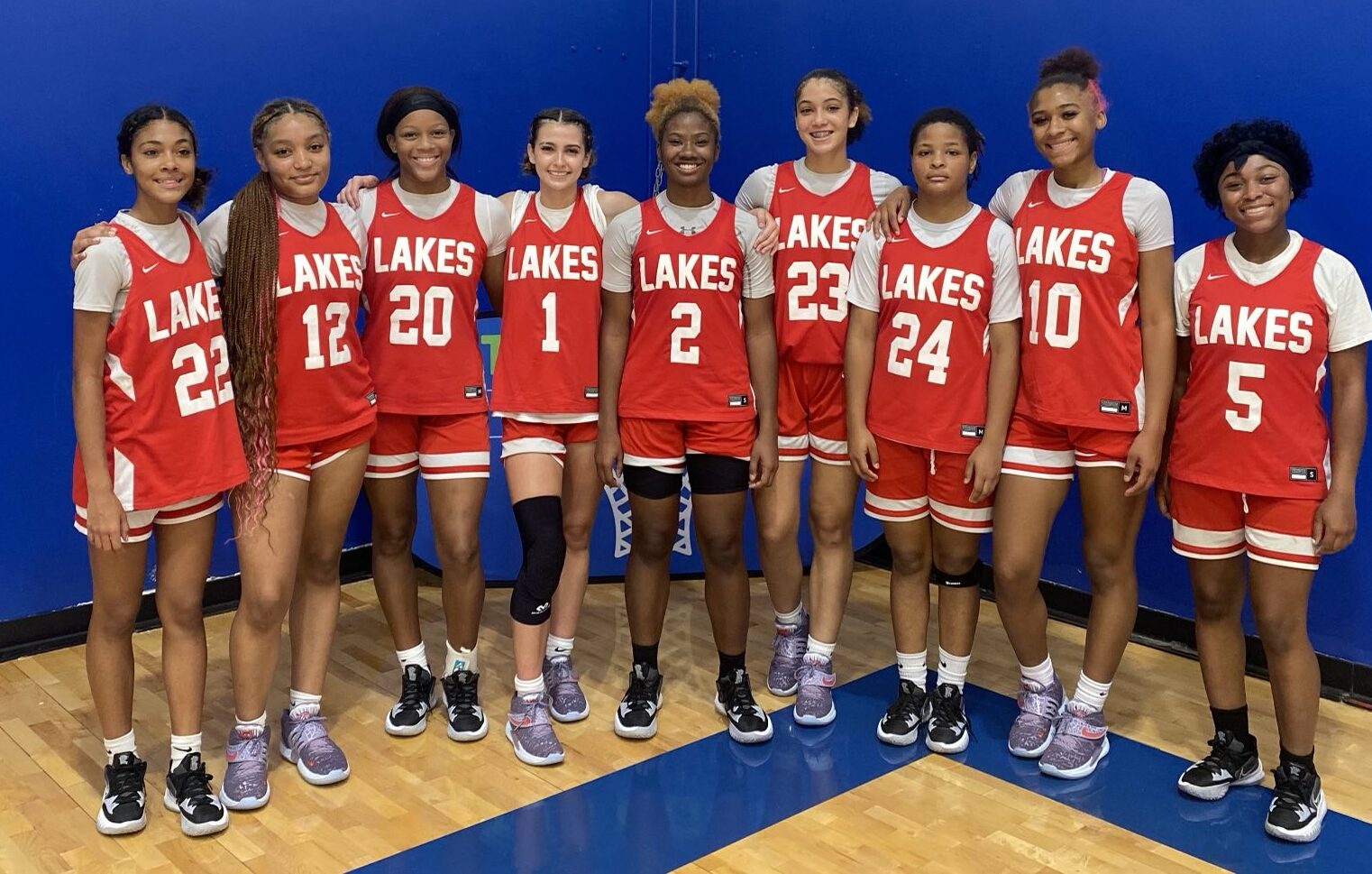 Forecast: Coach Alewine has a crew of incredibly hardworking girls, including two of her own. They'll have to band together and add up the details to fair well this season. District 16 promises to be heavy with excellent defenses, the Lady Spartans will be a team to watch after the holiday break. As many teams start finding rhythm CyLakes may already have a symphony playing.
Standout PLAYHERS:
'23 Kaylie Davis-McBride F/W: Shifty guard, who gets downhill well in traffic and finds her teammates open on the perimeter, finishes well inside.
'24 Aniah Alexis G: Precision shooter, coming off of an injury last year, Aniah was able to get her shot off in tight schemes, but served in a more crucial role facilitating.
Noteworthy: '23 Aniyah Lewis, '26 Makennah Alewine, '23 Taegan Moore
The Village
Forecast: The Vikings are led by Senior Elizabeth Walton who holds back little in effort or grit. Last year Village finished first in District, but this year they'll be missing a familiar face or two and will have to find a way to hold off the powerhouse that is St. Pius and Zachara Perkins. Either way, it should be an exciting season for the Vikings with a group of hard-nosed guards that don't back down.
Standout PLAYHERS
'23 Liz Walton G: Tough athlete. She embraces contact and may finish better with contact as she absolutely does not shy away from the contact. Looks like she's been working since July on mastering the euro step action.
'23 Amina Djibrine Sy F: Extremely athletic, strong forward. Gets off the ground and swoops in for rebounds over opponents. Has only scraped the surface of her raw potential.
'24 Mila Rossini G: Another primary ball handler. Can lead the team on breaks and make good decisions. Will look to attack the basket more than shoot on the perimeter.
Jersey Village
JV will return a strong core of juniors as well as a motivated Senior guard in Ja'Nya Thomas. Their district proves to be nothing short of a hurdle but with one player returning from injury and another role player stepping into her, greatness JV has the potential to put the district on notice. Excited to get a second look at this crew.
Standout PLAYHERS
'24 Jayla Lewis G: Pure shooter. Let's it fly with confidence and maintains the habit of following her shot.
'23 Ja'Nya Thomas G: Definition of a hustle player. A strong guard that can take the contact to finish, dish, or reset.
Porter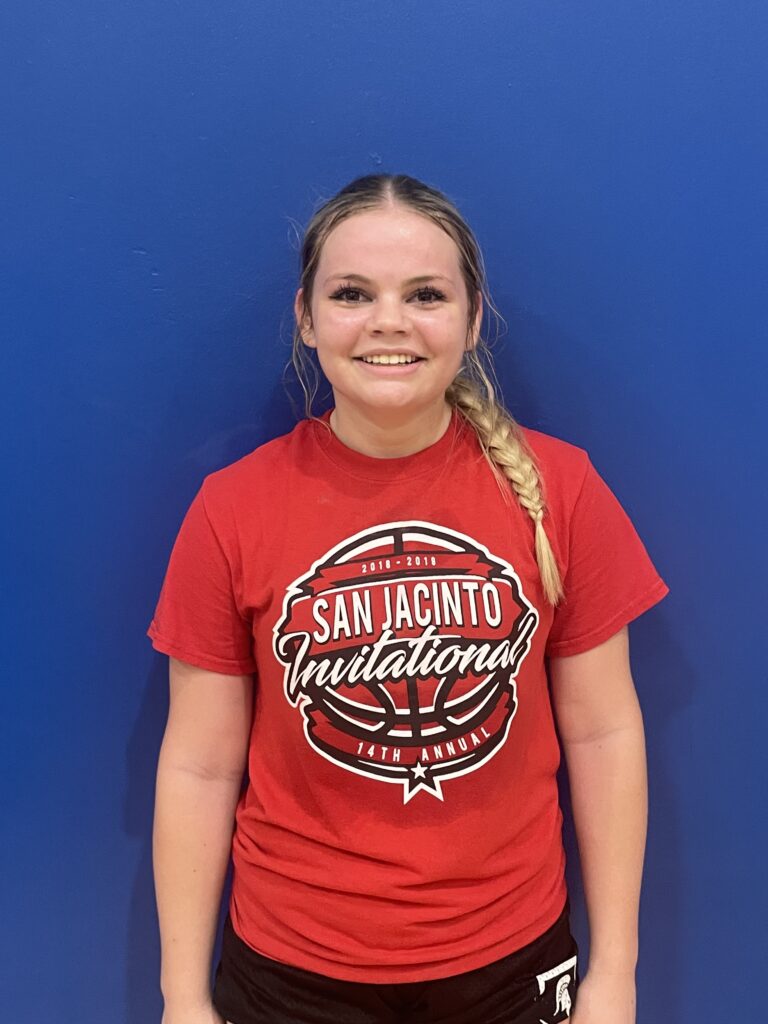 Porter will have their hands full this season having to face the strength of Lake Creek and Montgomery. However, they have a pair of freshman that have the IQ of more tenured players. '26 Jahnae Nickerson helps to stretch the defense while the leadership and tenacity of '23 Allie Seybert is a contagious combination.
Standout PLAYHERS
'26 Jahnae Nickerson G/F: Long, athletic, great IQ, good ball handler with great ability to slash, defend, and create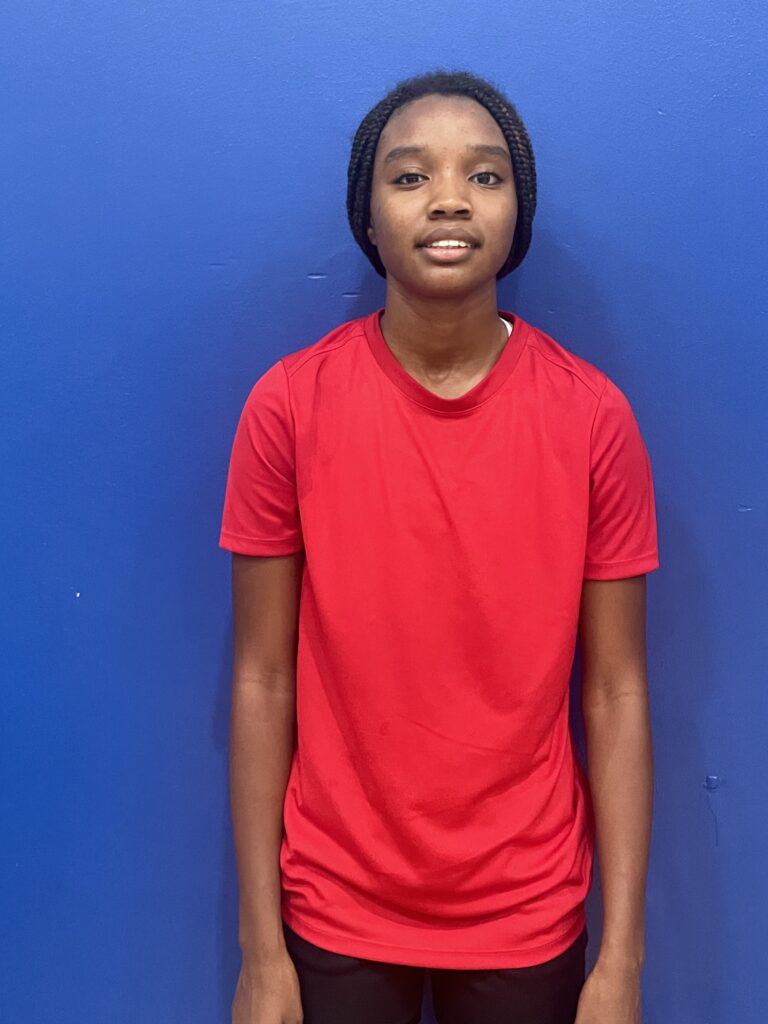 '23 Allie Seybert G: Hard nosed PG, plays with a high motor and an unwavering grit
Noteworthy: '26 Mira Johnson
Team Johnson Standout PLAYHERS
'25 Mak Golden C Lake Creek: Great eye for finding the ball that may come as a surprise with her size. Agile player that grabbed multiple steals on the wing
'25 Chaney Spencer G/W Lake Creek: Distributor that understands inside outside game very well, great ball handler