Currently ranked #2 in TAPPS 6A District 2, The Village School is looking to make a strong run as they enter January region play.
Standout PlayHers
'23 Elizabeth Walton – Physically and mentally tough player. One of the gems in the Greater Houston's class of 2023 and each time we meet another part of her game is enhanced and glowing. Entering the new year, Walton is in playoff ready stride, great playing shape getting up and down the court, all game long. An acrobatic point guard, changing hands in midair to finish shots all while playing under control. Not to mention she's a lockdown on-ball defender and had several deflections on each guard.
'24 Mila Rossini Mila is such a pure shooter. That's easy to see with a quick glance over during the game but she has many other layers to her game and those are the reasons she currently leads her team in scoring. An excellent skip passer, who understands how to move the ball with speed and intention. She sees the windows in the half-court setting for her teammates, but also for herself as she's able to move even more effectively without the ball.
'23 Amina Sy- Extremely athletic and plays with a good motor. Her basketball IQ continues to improve, since our first look during fall ball. She's beating defenders down the floor, and getting to the right spot to score or make a play at the rim. Strong ability to attack the basket and she's tough to stop after the catch at the elbow.
'26 Cyra Narahari- RAW fresh face from California. Lengthy frame and beautiful stride. Already seeing the growth since fall, her learning how to attack the basic and playing more north to south than east to west is boding well. She's buying into the team concepts and stepping into varsity minutes which will pay dividends in upcoming years and certainly in clutch moments later on.
Vikings next match-up is tonight vs St. Agnes Tigers in Bellaire, TX .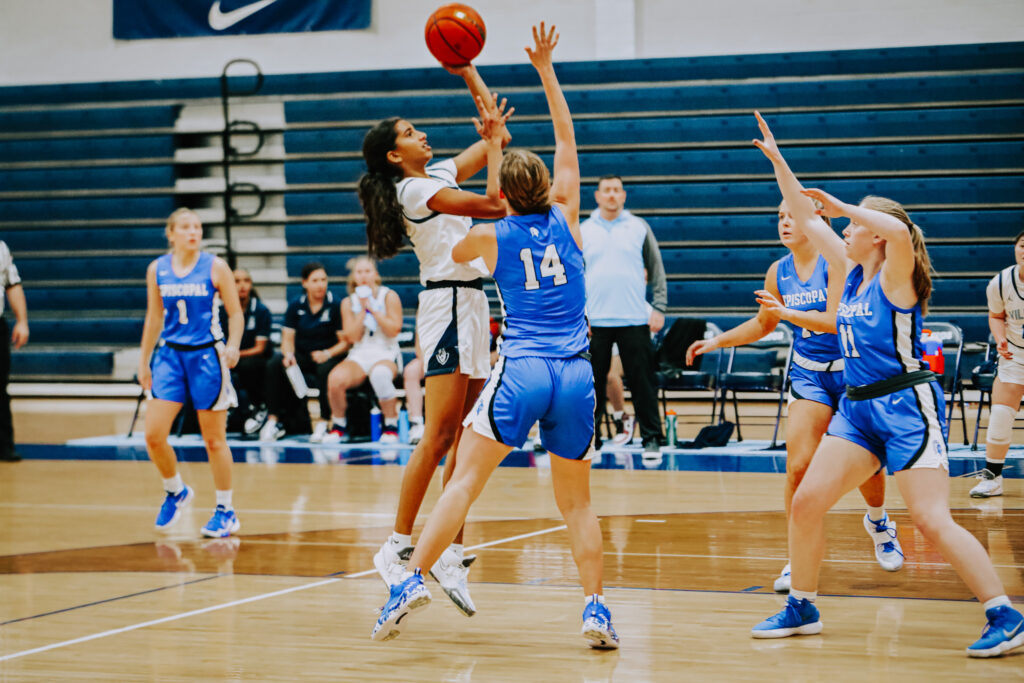 Noteworthy: '24 Emily Zaccardo