Skip to content
As the 2022-23 girls' high school basketball season kicks off with practice this week, we're throwing it back to the middle school hoophers from Just Play Elite's Summer Showdown. With a few teams around the state, this event served as an in-town tune-up for many clubs before the July live period. Very impressive young talent!
Standout PlayHers:
'28 Jaelyn Sowells TNBA
In this second look, her size and strength remain a highlight but from March to June Jaelyn's conditioning picked up. She drew multiple defenders and understands to keep the ball high and pivot out of traffic, and will go coast to coast with the basketball under duress. She has an impressive toolbox of post moves and was serving up against defenders her size (6'2 +). Stellar court awareness, Jaelyn is definitely one of the rising stars in the greater Houston area.
'27 Paige Rolls TNBA
Mid-long range shooter. Can attack off the bounce and at a young age understands how to attack gaps. Plays with grit and is a lockdown defender as her team's full-court press is a problem for opponents.
'27 Victoria Walton TNBA
Feisty, tough floor general. Dribbles with control and is an excellent communicator. Walton can already balance the floor and get her teammates where they need to be with great ease and comfort. Something she might have picked up from her older sister PG '23 Lizzie. Also similar to her sister, if you underestimate her size she will take you to the basket in transition and can find the open windows or get downhill in the half-court set.
'27 Sydney Marshall Just Play Elite
Tremendous rebounder. She just has a knack for pulling the ball out of the air. Does a great job using her body to protect the ball. When she gets the ball inside, does a nice job of squaring up to face the basket and makes the correct read to teammates when she's double-teamed.
'27 Tess Stephenson Just Play Elite
Smooth and silky game. Poised guard, Head up, crossover to the basket abilities. Strong weak hand player with quick feet on the defensive end.
'27 Kamdyn Flora Just Play Elite
Unlimited potential. Plays with extreme heart, elite handle on the ball, and at a young age has a very impressive basketball IQ. Watched her use her speed to make smart decisions in transition. She can serve as a spot-up shooter or pull-up and hit off the dribble.
'27 Mackenzie Teuton Just Play Elite
Great shooting form but her hustle was even more impressive. She consistently follows her shot. Has the IQ to find the gaps to create. It's uncommon to see a young player consistently communicating with her team on both ends of the floor but Teuton is a vocal guard that is getting better each time she steps on the floor.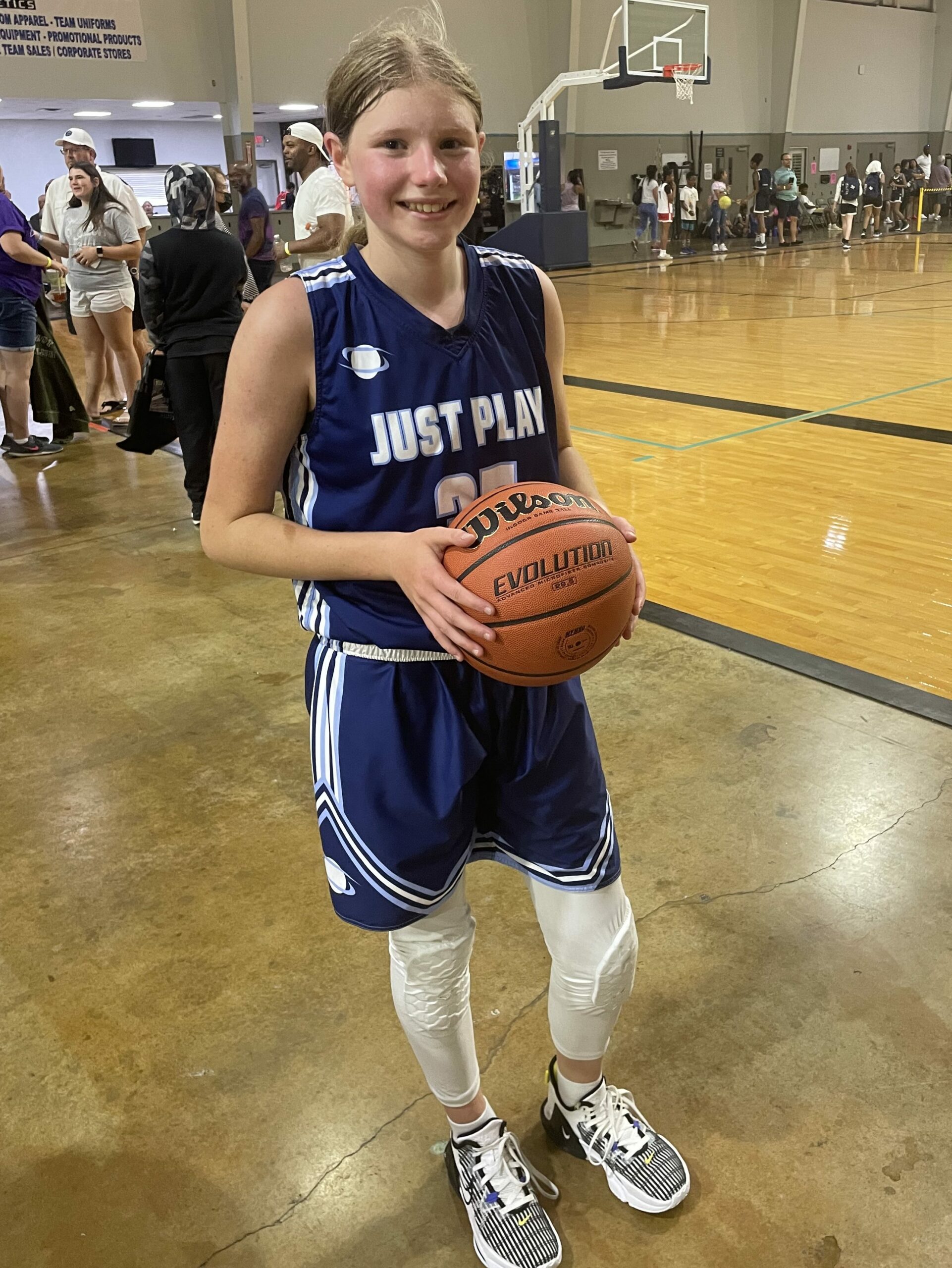 '27 Rachael Roberts Just Play
Playher with a knack for finding the ball. In the games I watched, Roberts was a magnet to the ball. Saw her hit 5 Contested 3's as she was the answer for her team in a close game. Her ability to drain 3's steps beyond the 3-point line had everyone in the gym crowding around her team's court.
'27 Baylee Bowman Lady Jets
Extremely athletic player with a high basketball IQ. 3-point capability. Great at getting downhill and attacking against multiple defenders. Does not shy away from contact and I saw her finish with the "And+1" 3x in 10-minutes.
'27 Jamyla Anderson Lady Jets
Pest of a defender. This is a player that takes great pride in defense. On the other end, she is a great distributor in transition. When a player at this age can already see the floor this well and understands how to make basketball plays, a playher whose potential is plentiful.
'27 Maleeya Stanford Lady Jets
Great anticipation. Her shot-blocking abilities changed her opponents' offense as they quickly learned there was nothing nice waiting for them inside the paint. In tight games, she was getting swarmed after rebounds, but she was able to use her size to protect the ball and get the ball to guards for transition breaks.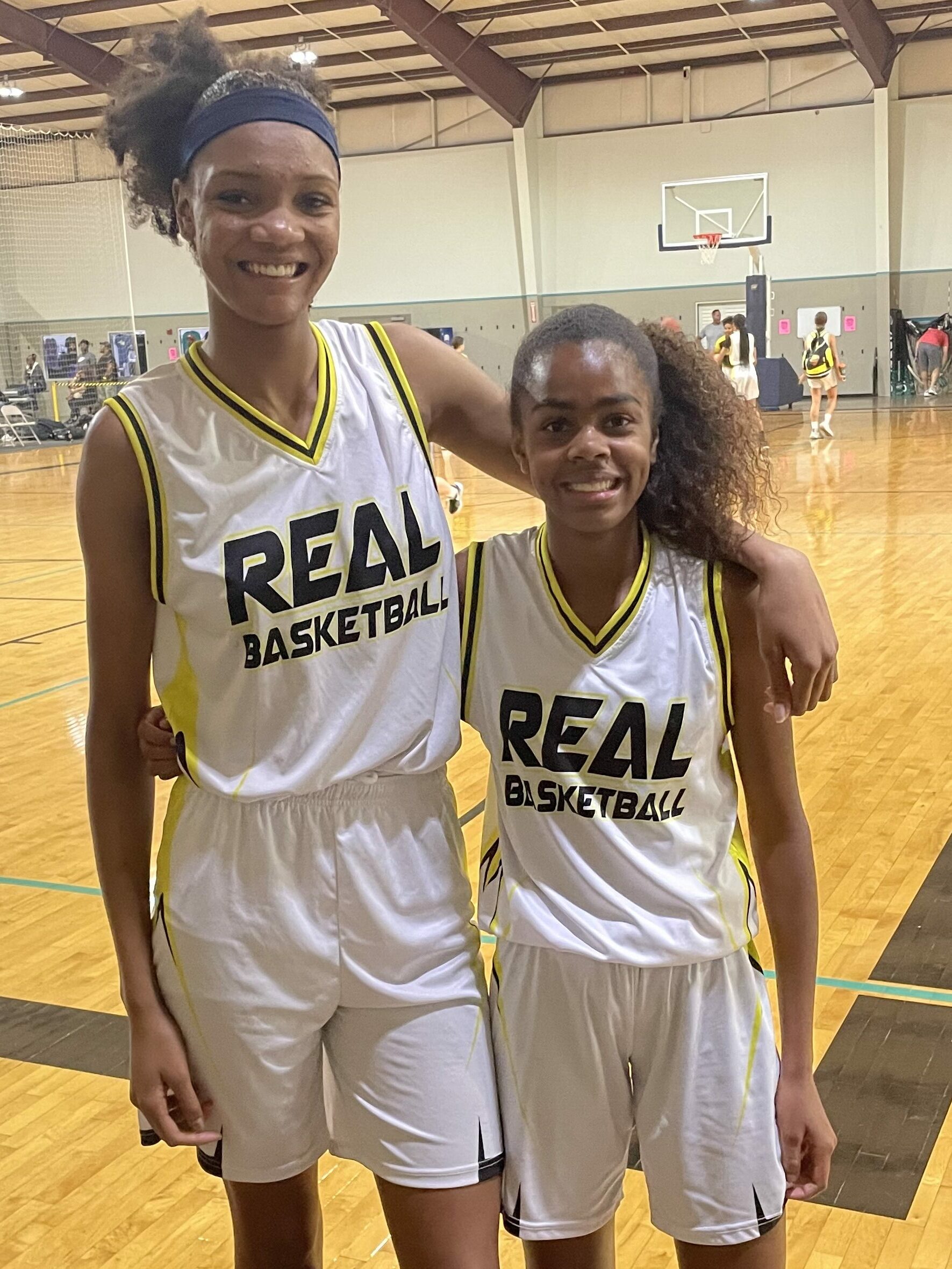 '27 Jayda Kearney R.E.A.L Lady Ballers
6'4 rim runner. Her initial size is jarring but it's even more exciting to see she already understands how to use her size in working the paint. As opponents are playing zones to try to stick as many as they can on her, I'm watching her seal to the basket for lobs. She keeps the ball high and has a nice shooting form. She's building a mid-range shot and once she starts jumping on that shot she'll be even more unstoppable.

'27 Neha Sasser
AAU Club R.E.A.L Lady Ballers
Plays with a motor! As a spectator, I was tired for her-watching her facilitate and setting the tone defensively. Her game is sweet and simple as she uses her speed to blow by defenders to get open layups. Before a defender can get to a stop or turn around, she's already at the cup. Great distributor in a half-court setting as well.